Pressure is growing on Jeremy Corbyn to reconsider his position on anti-Semitism, after two senior members of his shadow cabinet suggested Labour's new code of conduct should be rewritten.
The comments came after the UK's three leading Jewish newspapers took the unprecedented step of publishing a joint front page message warning that a Corbyn-led government would pose an "existential threat to Jewish life in this country".
Under the headline "United We Stand", the Jewish Chronicle, Jewish Telegraph and Jewish News described Labour's refusal to adopt in full the International Holocaust Remembrance Alliance's (IHRA) definition of anti-Semitism as "sinister".
They said that "the stain and shame of anti-Semitism has coursed through Her Majesty's Opposition since Jeremy Corbyn became leader in 2015".
And they urged Labour MPs to back a motion to be debated in September to accept the IHRA definition in full, including a list of examples of anti-Semitic behaviour.
Labour insisted Mr Corbyn and the party are "fully committed to the support, defence and celebration of the Jewish community and its organisations".
The party says that the missing examples, mostly relating to criticism of the state of Israel, are dealt with elsewhere in the document.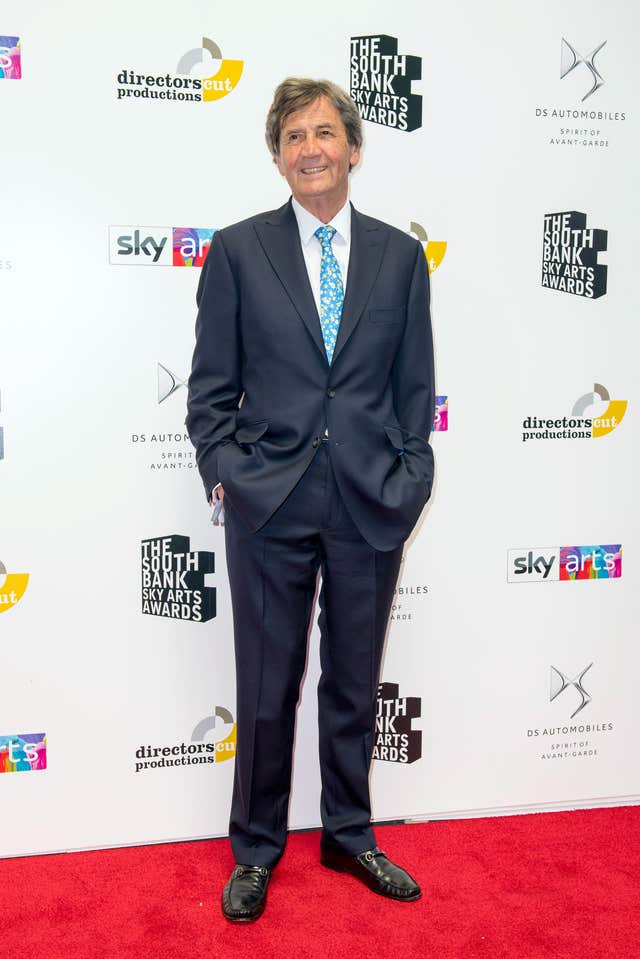 But shadow health secretary Jonathan Ashworth acknowledged that the joint editorial was a sign of a "desperate" need to rebuild trust with the Jewish community.
He urged the party's ruling National Executive Committee (NEC) to "reconsider" its decision on the code of conduct and include the definition unamended.
And shadow international trade secretary Barry Gardiner told the Jewish News: "My view is that it would have been better for the party to adopt the IHRA definition in full with all the examples and then to add all the clauses necessary to make it enforceable rather than to appear to cavil and weaken the definition."
Mr Gardiner said there were concerns that the IHRA definition was not strong enough on its own to defeat any court challenge against an expulsion. But he said he hoped the party would adopt it in full, while adding clauses to "enable us to successfully resist any legal challenge by anti-Semitic racists who fight to remain in the party".
Mr Ashworth told ITV's Good Morning Britain: "I think that, in good faith, members of this committee who've drawn up the party's code of conduct thought that they were strengthening that code of conduct, but that hasn't commanded the confidence or the agreement of the Jewish community."
He called on the NEC to "reconsider" its decision, adding: "It seems obvious to me that we do need to rebuild trust with the Jewish community, and the place to start is by accepting a definition which is broadly accepted internationally.
"Given the circumstances, I think it's appropriate therefore that they should go back and accept the international definition."
Justin Cohen, news editor at Jewish News, suggested British Jews would consider leaving the UK if Mr Corbyn became PM.
He told Channel 4 News: "I'm suggesting they would feel compelled, in large numbers, to a least consider moving, if not moving."
Jon Lansman, founder of the Momentum grassroots campaign to support Mr Corbyn, said the party did not engage "sufficiently until quite late in the day" with the problem but insisted the party was not anti-Semitic.
He told Channel 4 News: "We have a unique problem in the Labour party. It's not a problem I'm proud of, it's a problem I deeply regret, but we have to handle far more cases of anti-Semitism than anybody else who has adopted the IHRA definition, which we have.
"It tells me that we have a significant problem that came to light because of the focus on it."
The joint editorial in Jewish newspapers warned: "The party that was, until recently, the natural home for our community has seen its values and integrity eroded by Corbynite contempt for Jews and Israel."
The papers said Labour had "diluted" the internationally-recognised IHRA definition with the effect that "political anti-Semitism targeting Israel" is regarded as acceptable unless racist intent can be proved.
And they alleged the changes were made in order to avoid the need to expel hundreds or even thousands of party members.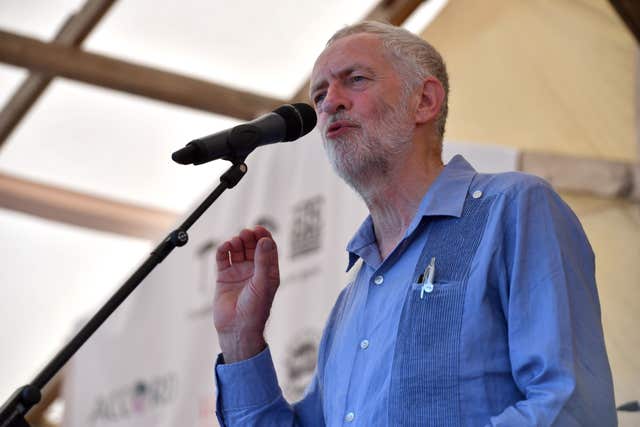 "With the Government in Brexit disarray, there is a clear and present danger that a man with a default blindness to the Jewish community's fears, a man who has a problem seeing that hateful rhetoric aimed at Israel can easily step into anti-Semitism, could be our next prime minister," stated the editorial.
Meanwhile, Labour peer Lord (Melvyn) Bragg accused Mr Corbyn of "feebleness" in dealing with prejudice against Jews.
"The virus of anti-Semitism is growing in the UK and Corbyn is in a strong position to stamp it out without any equivocation," said the veteran broadcaster in a letter to The Times.
"Jeremy Corbyn's feebleness on this matter is a disgrace to the Labour Party and shames its traditional creed of tolerance, as well as grossly insulting some of our fellow citizens."
A Labour Party spokesman said: "Jeremy Corbyn and the Labour Party are fully committed to the support, defence and celebration of the Jewish community and its organisations.
"The next Labour government poses no threat of any kind whatsoever to Jewish people."
Mr Corbyn has asked Labour's new general secretary Jennie Formby to make it her top priority to strengthen disciplinary procedures on anti-Semitism, said the spokesman.
"Labour's code of conduct on anti-Semitism adopts the IHRA definition and expands on and contextualises its examples to produce robust, legally-sound guidelines that a political party can apply to disciplinary cases," he said.
"We have concerns about one half of one of the IHRA's 11 examples, which could be used to deny Palestinians, including Palestinian citizens of Israel and their supporters, their rights and freedoms to describe the discrimination and injustices they face in the language they deem appropriate."